Creating a regional sustainable mobility plan
Published on: March 16, 2017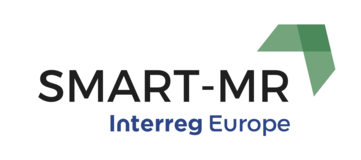 The European project SMART-MR goes on in Rome on 21st and 22nd March 2017 with a workshop titled 'Creating a Regional Sustainable Mobility Plan'
On 21st and 22nd March 2017 the second workshop of the European project SMART-MR titled 'Creating a Regional Sustainable Mobility Plan' will be held in Rome at Palazzo Valentini, representative venue of the Metropolitan City of Capital Rome.
The European partners, bringing two experts from each country, will meet in the Italian capital to address the issues related to the creation of a sustainable mobility plan, exchange experiences, discuss the best practices and identify innovative solutions to improve the mobility planning activities of extended and complex areas such as metropolitan areas.
The main issues addressed by the meeting will cover the preparatory activities for creating a regional sustainable mobility plan (data collection, legislation, etc.) and those related to the implementation, monitoring and evaluation of planning.
Participants will be welcomed by the Deputy Mayor of the Metropolitan City of Capital Rome, Fabio Fucci, who will open the workshop.
In the afternoon of 21st March a study tour for the guests is planned to Tiburtina Station, an important interchange node of the City transport system. The tour is organized in collaboration with Trenitalia, RFI and ATAC participating to the project as stakeholders.
SMART-MR
The Metropolitan City of Capital Rome is one of the partners of the European project SMART-MR dealing with sustainable mobility in metropolitan areas. The project, funded by Interreg Europe programme – ERDF, involves ten partners from eight European countries (Slovenia, Norway, Sweden, Finland, Hungary, Italy, Portugal and Spain) and aims at supporting local authorities to improve transport policies, providing sustainable measures to achieving resilient low-carbon transport and mobility.
Recent EU studies show that around 70% of the population of our continent is concentrated in cities and urban areas and it is expected that this percentage will rise to 80% in the next 10 years. The high levels of fine particles that cause traffic blocks in our cities, for example, are largely tied by vehicular traffic.
Problems related to traffic will be therefore increasingly central to the European policies for the impact that they will have on citizens' quality of life.
After the first meeting held in Ljubljana in September 2016, where participatory transport planning issues were discussed, the workshop of Rome of 21st and 22nd March will be focussing on the issues related to creating a regional sustainable mobility plan.
Links:
http://www.interregeurope.eu/smart-mr/
https://www.facebook.com/interregeuropesmartmr/
For additional information, please contact:
dr. Janez Nared
Tel.: (+386) 1 200 27 16
E-mail: janez.nared@zrc-sazu.si
Katja Butina
Tel: (+386) 1 306 19 14
E-mail: katja.butina@ljubljana.si
There are currently no new events.