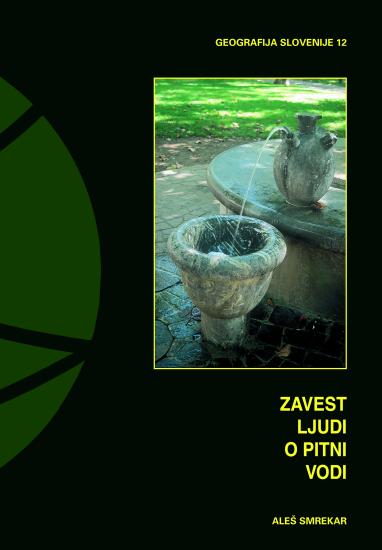 Zavest ljudi o pitni vodi
Author: Aleš Smrekar
Year: 2006

The modern way of life requires the exploitation of natural resources, which leads to a significant deterioration of the environment and can even endanger human health.
The basic hypothesis is that the population of Slovenia in general is still too inadequately informed and insufficiently environmentally educated and aware about water as a natural resource to have the motivation and capability to actively participate in the protection of water as a natural resource.
Most people support environmental protection in principle, especially declaratively, since this is a socially approved action. However, when faced with restrictions that would interfere with their way of life by limiting their activities or increasing their expenses, their enthusiasm decreases rapidly. And the closer we get to actions we could define as "environmentally active," the fewer people are actually prepared to protect the environment. Possibly a fifth of the population can be defined as people who favour environmental protection and consider it a value for which they themselves are willing to do something.
The survey showed that level of education is very significant relative to people's response to environmental problems and that the more educated are more environmentally friendly.
---
Author

Publishing House:

Založba ZRC

Publisher

ISBN

961-6568-58-2

Year

2006

Series

Language(s)

Specifications

hardback 17 × 24 cm 166 pages 79 pictures and 25 plates

E-publications

05. 12. 2019

Permalink